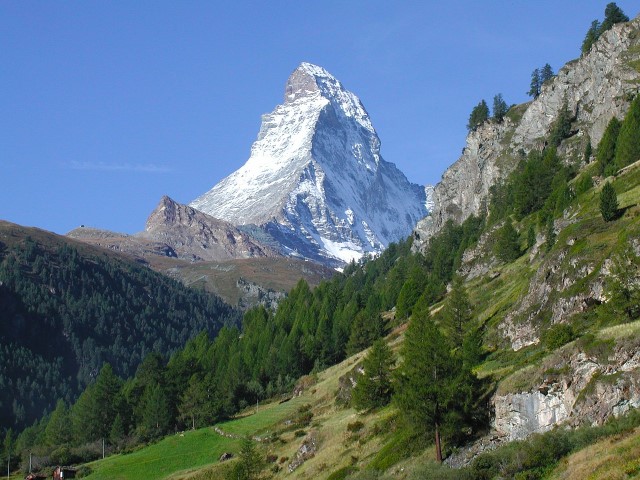 Lake Maggiore, Orta & the Matterhorn
7 nights flying from Dublin
Escorted tour from £1169
Departures:
14 May 2019 & 17 Sep 2019
Return flights from Dublin to Milan, transfers to and from your hotel bases in Stresa, Lake Maggiore.
Seven nights in a choice of conveniently located four-star accommodation including all local taxes, with breakfast and dinner
Programme of daily tours & visits by executive coach.
Expert tour manager, Checked in Luggage
14 May Hotels: The Grand Hotel Bristol £1179. The Regina Palace £1229
17 Sep Hotels: The Astoria Hotel £1169, The Grand Hotel Bristol £1179, and the Regina Palace £1289
Highlights
Cruise to the enchanting islands visiting Isola Pescatori and Isola Bella, with a guided tour of its 17th century baroque villa with entrance fees included
Full day tour travelling through the Simplon Pass to Zermatt in the Swiss Alps seeing the Matterhorn, probably the world's most instantly recognisable peak
Full day tour to shimmering Lake Como, described by Wordsworth as 'a treasure the world keeps to itself'
Full day tour visiting Cannobio and Locarno with a journey on the famous Centovalli railway
Visit to one of Italy's most romantic lakes, charming Lake Orta and the delightful 14th century medieval village Orta San Giulio
Option to join a complimentary guided walk
Escorted by an experienced tour manager

Included excursions are: a boat cruise to Locarno, a journey on the Centovalli railway, a cruise to the Borromean islands with entrance to the villa and gardens, a visit to Lake Como and a panoramic journey to Zermatt
www.rosettatravel.com Tel 028 90644996 Offer updated 14/10/18 tsa-riv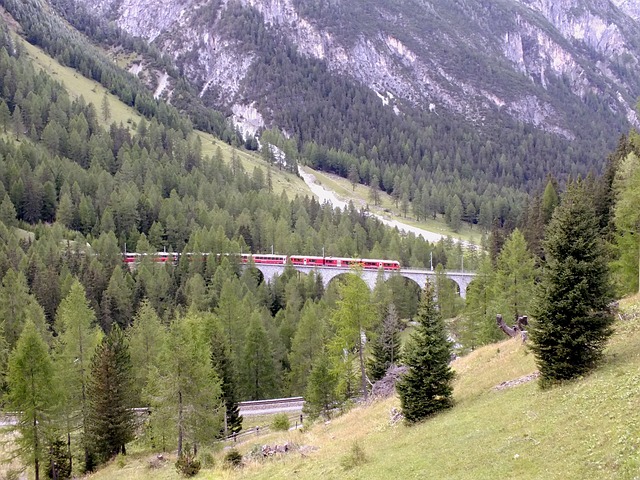 BEST SELLER:
Lake Como, St Moritz & the Bernina Express Tour
7 nights from £949pp
From Dublin
Take this escorted tour to stunning Lake Como and experience one of Europe's most scenic train journeys on the Bernina Express, through the Swiss Alps to St Moritz
Seven nights at hand-picked four-star hotels, with breakfast and dinner
Visit to St Moritz in the heart of the Swiss Alps
Travel on the stunning Bernina Express, one of the world's most spectacular alpine railway journeys
Visit to Lake Maggiore with its Mediterranean ambience, azure-blue waters, spectacularly surrounded by green hills and exotic colourful flora
Guided tour of Bergamo, northern Italy's most enchanting medieval town
Visit to Switzerland's Lugano, stylish, alluring and elegant
Lake cruise to stunning Bellagio, acknowledged as one of Italy's most beautiful villages
Private visit to the enchanting Villa del Balbianello and its inspirational gardens
Escorted by an experienced tour manager
Return flights Dublin to Milan
Date Hotel Price
11 Oct 2018 Grand Hotel Cadenabbia £949
25 Apr 2019 Grand Hotel Cadenabbia £1089
28 May 2019 Regina Olga Hotel £1179
13 Jun 2019 Grand Hotel Cadenabbia £1189
20 Aug 2019 Regina Olga Hotel £1189
12 Sep 2019 Grand Hotel Cadenabbia £1139
03 Oct 2019 Grand Hotel Cadenabbia £1089

Please note these flights are operated by Ryanair. We recommend you add around £20 pp extra to prebook your seats, that allows us to check you in and provide you with your printed boarding passes well in advance.
The price of this holiday is per person, based on two people sharing a twin room.
Single rooms are subject to availability at a supplement. Lake view rooms are subject to availability at the relevant supplement.
The price includes seven nights half-board, return flights, airport departure taxes, return transfers, all tours as mentioned, one way journey on the Bernina Express in standard class, boat to Bellagio, guided tours of Bergamo and guided tour of Villa del Balbianello and the services of a tour manager. Where hotels feature a swimming pool, this will be open summer months, weather permitting.
Prices/availability updated 22/8/18 tsa-riv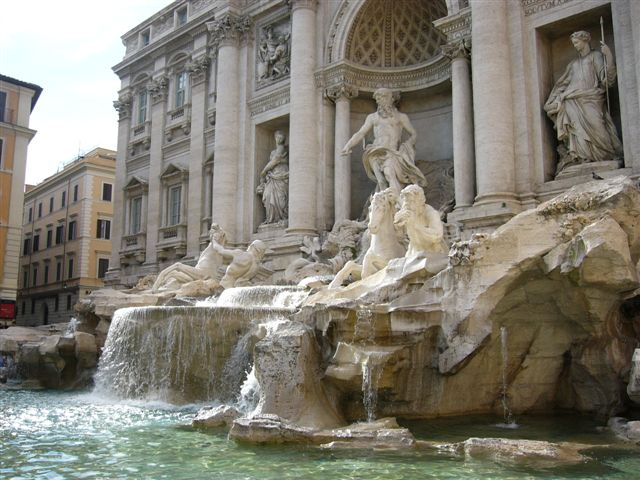 Classical Italy Tour
8 Days from only £1039pp
Departures from Dublin
15 May 2019 £1039pp
04 Sep 2019 £1059pp


Few places can compare with Italy's art, architecture, music, design, scenery, food or wine, Tuscany's striking countryside, the influence of the Renaissance and the world's greatest ancient civilisation.
Highlights
Magnificent Rome, inspirational Florence and the legendary cities of Siena and Assisi – experience them all on our escorted tour to some of the most magical places in Italy
Seven nights' accommodation at excellent quality four-star hotels, including breakfast and four dinners
Guided tour of historic Rome, home to the Coliseum, the forum, Trevi Fountain, the Spanish steps - discover 2,500 years of history
Guided tour of Siena, one of Europe's finest medieval cities
Guided tour of Florence, pearl of the Renaissance with timed visit to the Uffizi, one of the world's finest art galleries
Guided tour of Arezzo – one of Tuscany's most stunningly unspoilt medieval cities, noted for its exquisite tapestries
Visit to Assisi, birthplace of St. Francis
Discover Tuscany's stunning countryside
Escorted by our experienced tour manager
Return flights to Rome
Offer updated 22/8/18 tsa-riv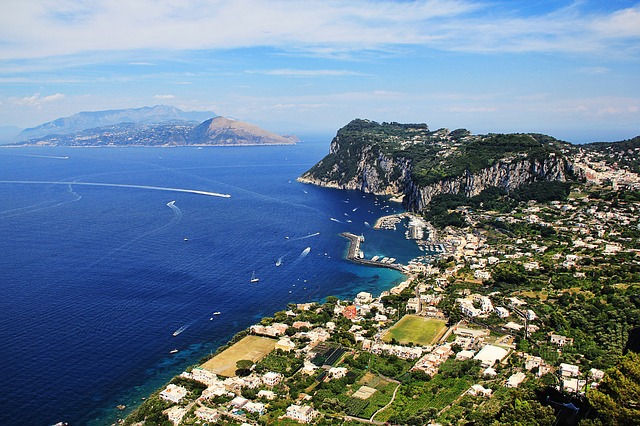 THE SORRENTO PENINSULA & AMALFI COAST
The Isle of Capri, Pompeii & Amalfi
8 Days
28th September 2018 £929pp
The Sorrento Peninsula is renowned for stunning scenery, romantic sunsets and rich cultural and historic towns and villages. Based in the relaxed atmosphere of Sant'Agata – only a short distance from the centre of Sorrento, you will visit the 'dream' island of Capri, tour the stunning Amalfi coast and be guided through the history of Pompeii and the breath-taking vista of Mount Vesuvius.

Price includes:
Return flights from Belfast International to Naples
1 piece of checked luggage (22kgs) per person
7 nights 3* Hotel La pergoletta, Sant'Agata on the Sorrento Peninsula
Italian style breakfast and 3 course evening meals
3 full day tours exploring the region
City taxes at your hotel
Services of a resort based English speaking representative
Optional extras: Single room supplement – £133
Offer updated 22/6/18 tsa-tvs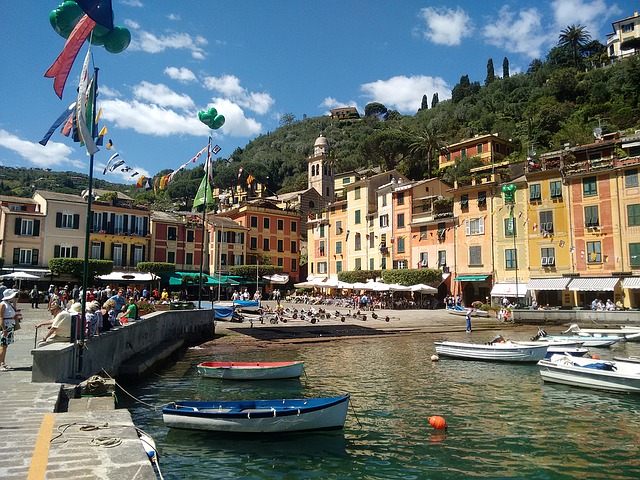 THE SPECTACULAR ITALIAN RIVIERA
PORTOFINO, SANTA MARGHERITA, ISOLABONO PLUS MONTE CARLO
7 nights from Belfast
Now from only £998pp
Explore this spectacular coast with visits to Santa Margherita, the marvellous market at Ventimiglia, wine tasting at Isolabona and a boat trip to beautiful Portofino. Your hotel has a beach front location in the resort town of Diano Marina – with shopping and evening entertainment. A visit to this region would not be complete with time spent in Monte Carlo.

15 Sept 2018 £998

Price Includes:
Return flights from Belfast International to Nice with easyJet
Airport taxes & security charges
1 piece of checked in 20kg baggage
7 nights' accommodation at the 4* Hotel Bellevue et Mediterranee, Diano Marina
Italian style breakfast and 3 course evening meals
3 full day tours exploring the region
Services of a Tour Manager
Optional Extras Single room supplement £168 per person

Flight times May Belfast – Nice 13.55-17.30 Nice – Belfast 18.00-19.40
September Belfast – Nice 10.00-13.35 Nice – Belfast 14.05-15.45
Offer updated 15/5/18 tsa-tvs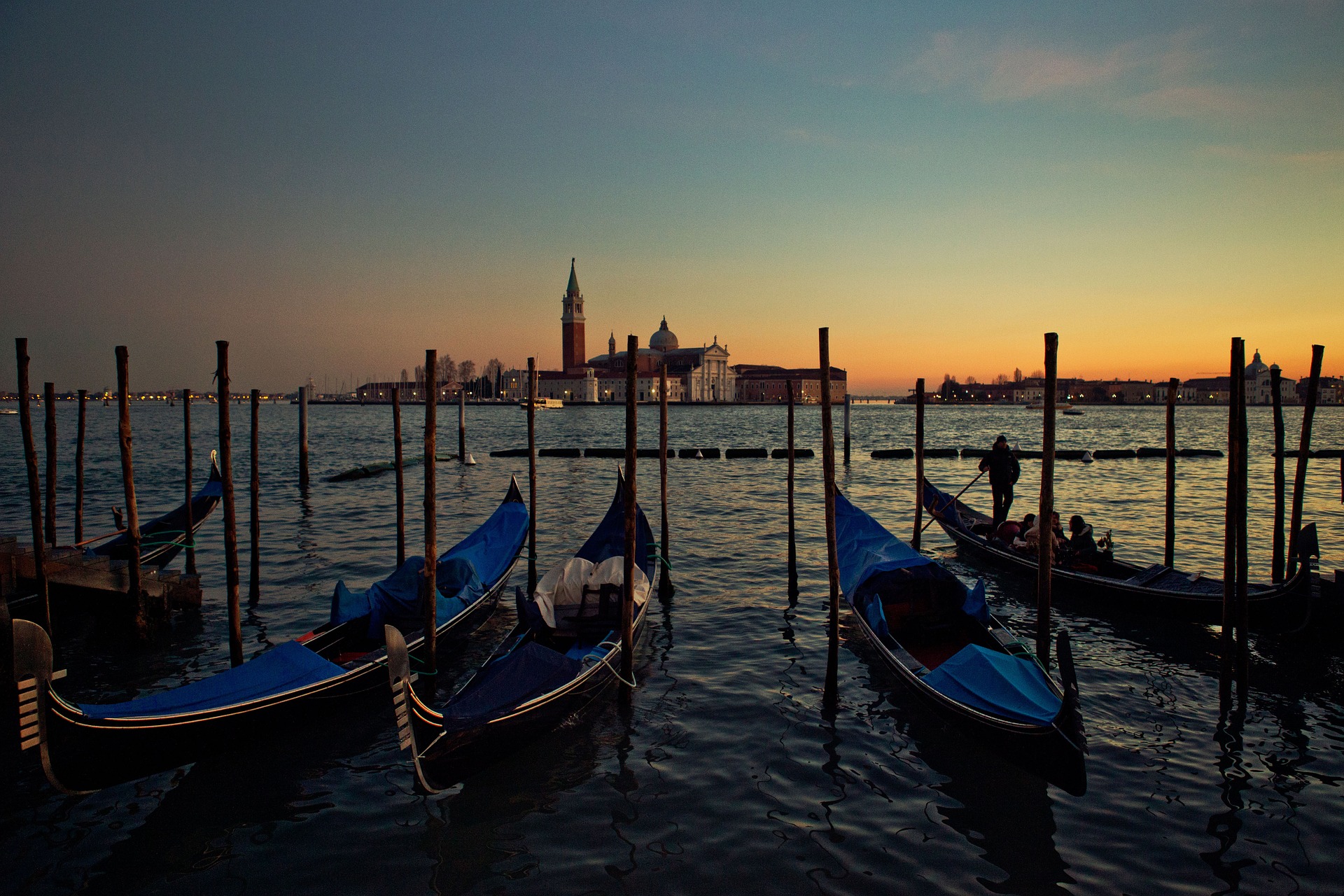 Lake Garda, Venice & Verona Tour
8 Days from only £709pp
Departures from Dublin
3 Star From 4 Star 4 Star+
21 May 2018 £839
23 July 2018 £989
20 Aug 2018 £909
17 Sept 2018 £889
08 Oct 2018 £709




An astonishing blend of spectacular alpine scenery reflected in tranquil lakes, Verona's Roman remains and the medieval world's richest city - remarkably unique Venice.
Highlights
Enjoy the spectacular scenery of the snow capped Italian Alps and a tour of Verona and Venice, one of the most unique cities on earth, on our escorted tour to beautiful Lake Garda.
Seven nights in a choice of excellent quality three, four and four-star superior hotels with breakfast and dinner
Tour of beautiful Lake Garda – Italy's largest lake spectacularly surrounded by mountains and charming lakeside villages
Guided sightseeing tour of medieval Verona - the city of Shakespeare's Romeo and Juliet plus a wealth of Roman and Renaissance sites
Tour of the Dolomites – with some of the world's finest alpine scenery
Guided sightseeing tour of Venice, perhaps the planets most enchanting city
Escorted by an experienced tour manager
Return flights
Offer updated 15/5/18 tsa- riv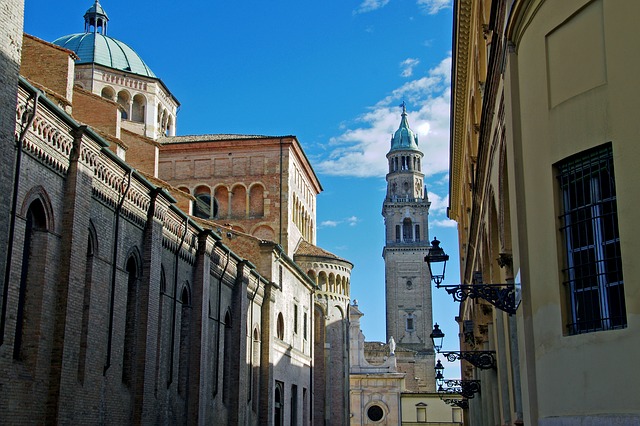 Bologna, Parma & Ravenna
Departs Dublin
21 Aug 2018 £799 pp
Guided sightseeing tour of historic Bologna, Italy's gastronomic capital, seeing the stunning medieval centre and unique portico lined streets
Experience how deliciously sweet Prosciutto (Parma Ham) is cured by a family producer
Discover how a true artisan makes Modena's famed balsamic vinegar
Visit to the Ferrari Museum in Maranello – entrance included
Full day in Ravenna seeing five UNESCO Heritage sights and a guided walking tour of the town
Guided tour of Parma with a visit to the 12th Century Romanesque Cathedral – entrance included
Four nights in centrally located four-star accommodation, including all local taxes, with breakfast
Return travel from a selection of regional airports and transfers to and from your hotel included
Prices/availability updated 15/5/18 tsa-riv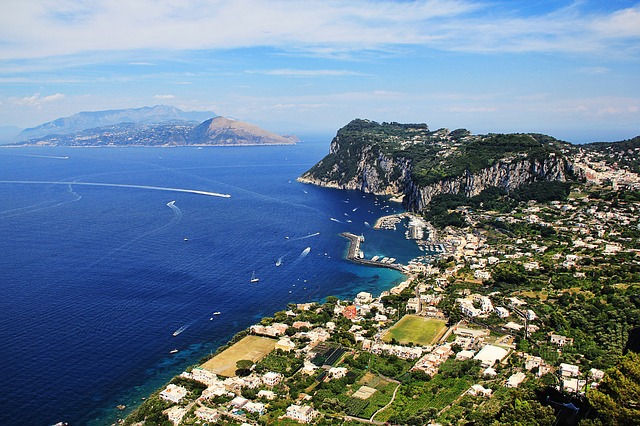 Pompeii, Capri & the Bay of Naples Tour
8 Days from only £1009pp
Departures from Dublin

05 Oct 2018 from £1009


Probably nowhere else is there such a blend of outstanding historic heritage, sublime natural beauty, astonishing coastlines and typical Italian 'Dolce Vita'.
Highlights
Stay in delightful Sorrento and see the stunning Amalfi coast and historic Pompeii on our escorted tour to one of the most delightful regions in Italy
Seven nights in a choice of three, four, four-star superior and five-star hotels in Sorrento with breakfast and dinner
Walking tour of Sorrento, one of Italy's most charming towns
Cruise to the stunning island of Capri home to three Roman Emperors, DH Lawrence and Graham Greene
Visit to the magnificent Vesuvius one of Europe's highest volcanoes experiencing it's unique volcanic topography
Guided tour of Naples Archaeological Museum, displaying some of the ancient world's finest exhibits
Guided tour of astonishingly preserved Pompeii, a city frozen in time
Tour of the astonishing Amalfi coast – one of the world's most beautiful coastlines
Visit to charming, hill-top Ravello with its incredible panoramic views and the setting for Wagner's opera Parsifal
Escorted by an experienced tour manager
Return flights to Naples
Offer updated 15/5/18 -tsa.riv
© Rosetta Travel. All offers subject to availability. We act as agents for ATOL protected operators. All UK originating air packages are booked with ATOL protected operators and are subject to the tour operators terms and conditions. For your financial protection, we are ABTA bonded (license No 52626)