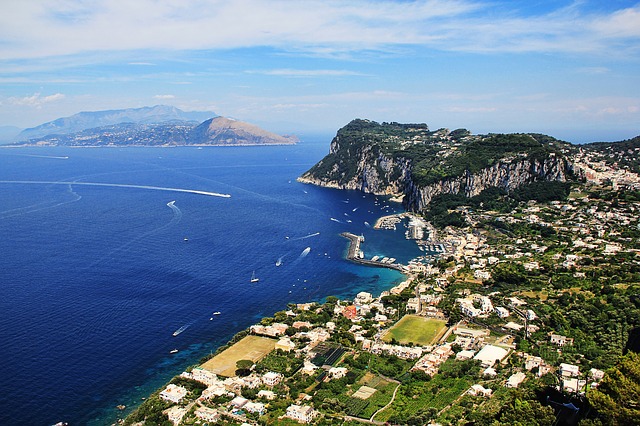 Sorrento, Amalfi Coast, Pompeii & Vesuvius
Fri 21 Jun 2019 for 7 nights
Staying in the 3*Hotel Ascot
Bed & Breakfast basis
Flights direct from Belfast
3 Excursions to fully enjoy this stunning coastline
21 June Only £644pp
Also available 28 June £725, July from £814, Aug from £855
Hotel Ascot:
This hotel has a wonderful location for those who like to simply step outside to get into the heart of the action. Right at the end of the pedestrianised Corso d'Italia, lined with authentic cafés, delicious resaturants and beautiful boutiques, you simply have to wander out the door to get lost in Sorrento's magic.
Excursions:
An evening at the Sorrento Musical
Enjoy an unforgettable evening at the theatre in Sorrento, complete with performances from professional dancers, singers and musicians, all telling the story of Southern Italian life. This is a truly authentic Sorrentine experience.
Day Excursion to Pompeii & Vesuvius
You will be collected and taken to your first natural wonder of the day, Mount Vesuvius, the only active volcano on mainland Europe. Next stop? Pompeii, Following the eruption of Mount Vesuvius, Pompeii lay buried for over a thousand years. The ancient town is now one of the most visited sites in the world and today your local guide will take you back in time with a tour along its original Roman streets. Explore its ancient shops, bars and gyms. Marvel at the fabulously preserved frescoes and mosaics and visit the main square where the former City Hall's ruins lie.
Day Excursion Amalfi Drive
In the morning, you will be collected and taken on an unforgettable road trip along the Amalfi Coast. The first stop, after around a 20 minute drive, will be high above Positano, a stunning vertical town built on the coastline like a 'waterfall cascading down the rocks'. You will have some time to spend as you wish here, strolling around the narrow streets towards the beach or perhaps admiring the glamourous boutiques that are scattered around. The tour proceeds towards the lovely Amalfi town, where you will have some more free time to explore. Wander the gorgeous cobbled backstreets, take in the impressive square and perhaps have lunch at a traditional restaurant of your choice. The excursion will resume with a short 15-minute drive to the medieval town of Ravello, which nestles in the mountainside. Here you will be dazzled with the incredible views of the Amalfi coastline, overlooking the beaches of Minori, Maiori and beyond. After exploring Ravello, you will return the coach, which will bring you back to Sorrento.
Offer updated 14/6/19 tsa/tf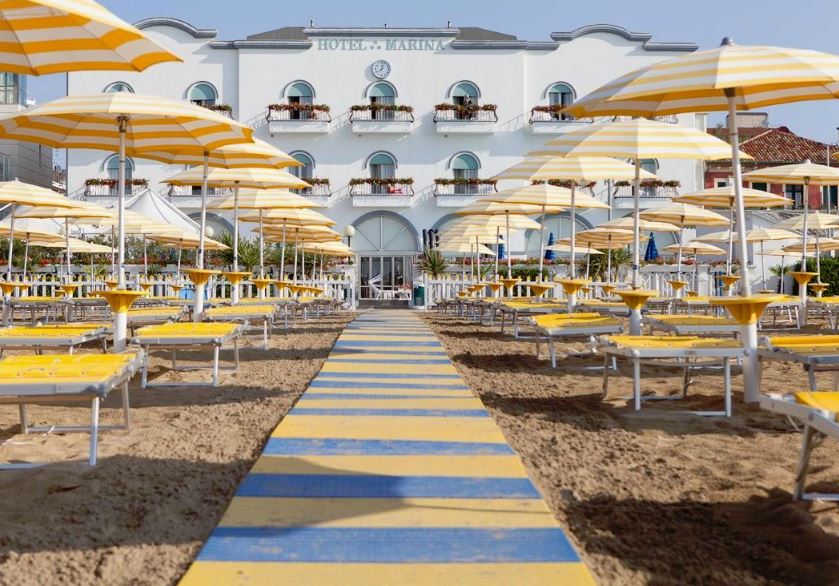 Lido De Jesolo, The Venetian Riviera
(Beside Venice)
3 * Marina Hotel, Lido Di Jesolo
Direct from Belfast
23 Sept £265pp
30 Sept £265pp
07 Oct £209pp
Includes
Direct flight from Belfast Intl,
Hand Luggage only
4 nights B&B
Looking for a place to stay in Jesolo? Then look no further than Hotel Marina, a romantic hotel that brings the best of Jesolo to your doorstep. The rooms offer air conditioning, free wifi is available, Hotel Marina features 24 hour front desk, a concierge, and room service. In addition, as a valued Hotel Marina guest, you can enjoy a pool and free breakfast that are available on-site. Given the close proximity of popular landmarks, such as Le antiche mura di Jesolo (0.8 mi) and Piazza Mazzini (1.5 mi), guests of Hotel Marina can easily experience some of Jesolo's most well known attractions. During your visit, be sure to check out a popular Jesolo lobster restaurant such as Ristorante Tortuga, which is a short distance from Hotel Marina. Best of all, Hotel Marina makes it easy to experience some great Jesolo attractions like Museo Storico Militare Vidotto, which is a popular military museum.
Offer updated 7/6/19 tsa-rt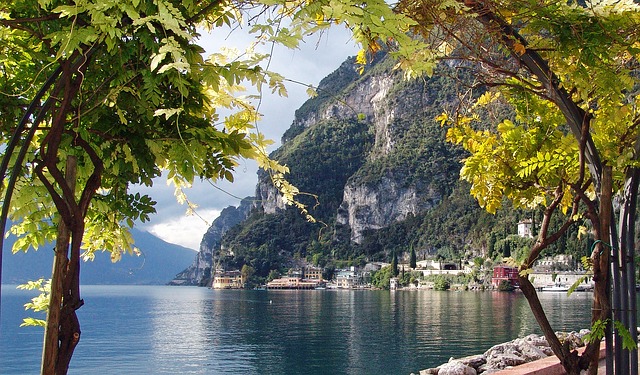 Lake Garda Late Deal
7 nights departing Belfast Intl
29 June 2019
06 July £944
13 July £994
24 Aug £746
31 Aug £811
07 Sep £765
14 Sep £715

Self catering Basis, Studio Apartment
Bags and transfers included.

Ambassador Suites Apartments in the popular resort of Riva
Located close to the shores of Lake Garda, the Ambassador Suite Apartment complex is filled with fantastic activities and amenities, making it the ideal accommodation for the whole family.
These modern apartments are functional, spacious and comfortable - the perfect combination for a great holiday! They allow guests to relax and unwind while enjoying the freedom that comes with staying in a self-catering apartment. Surrounded by spacious gardens, this accommodation is ideal for families with children, and groups. The apartments boast a wonderful location, with less than a 10 minute walk to the shores of Lake Garda. The kitchen is fully-equipped for family cooking and there is a supermarket, easily accessible on foot, where you can stock up on your daily food supplies! Choose between a studio apartment for 2 people or a suite apartment that can take up to 5 people.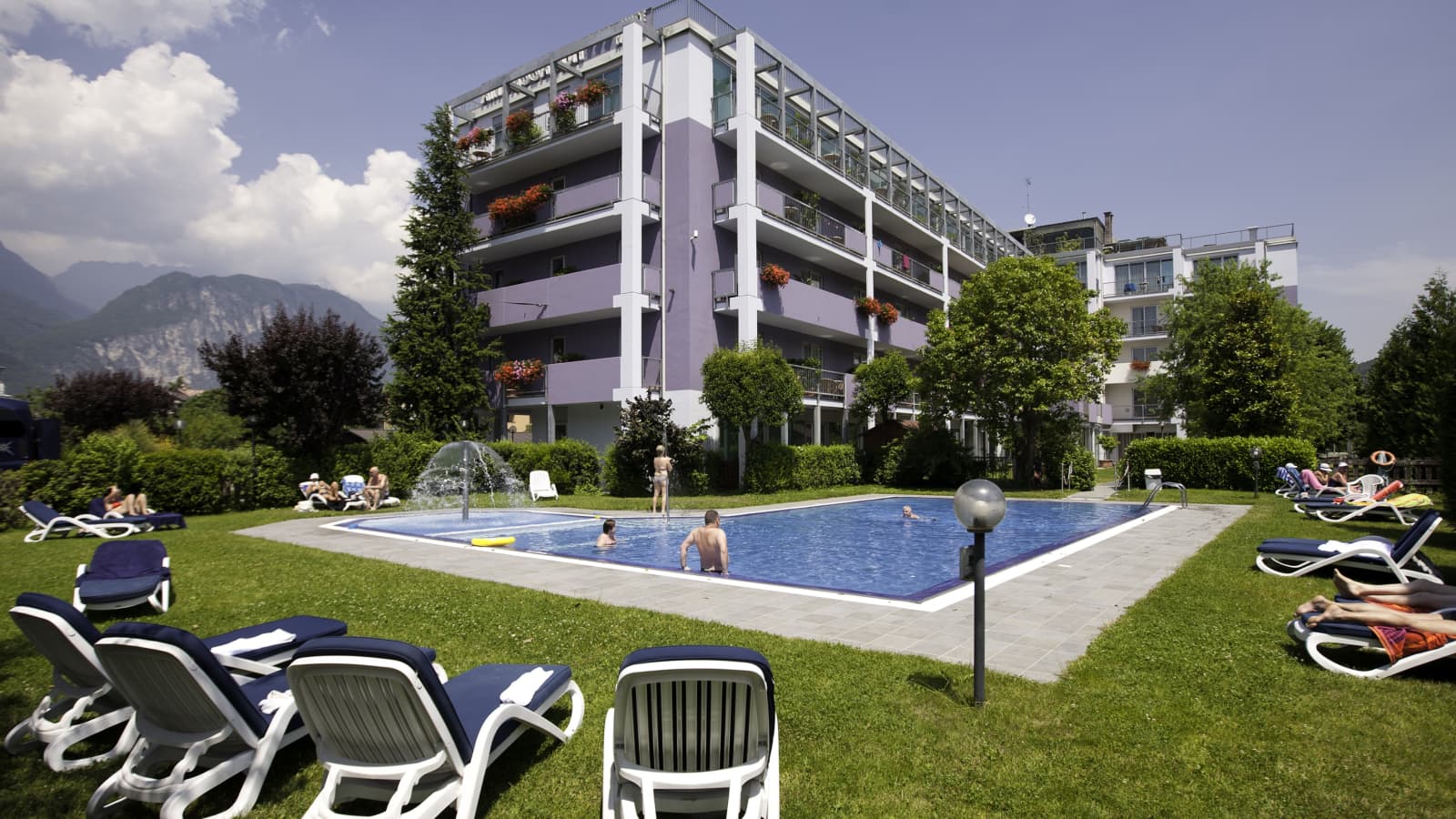 The complex offers a range of fantastic facilities, with a good mixture of relaxing and energetic activities on offer. Unwind by the lovely outdoor swimming pool, or enjoy a dip in the relaxing outdoor hot tub. A beach volleyball court, a football pitch, a games'€™ area and a children's playground are some of the other wonderful activities on offer at the Ambassador Suite Apartments.
There is also plenty to do in the surrounding area. Enjoy the fabulous walking trails nearby, or rent bicycles from the Ambassador Suite Hotel and explore this stunning area. You can also take part in some exciting watersports on the nearby beach, where you will find sailing and windsurfing schools.
Location
Located only 250m from the pebble beach, marina and stunning promenade (a short 5 minute walk from the complex). There is a selection of bars and restaurants within walking distance, and the local bus stop is nearby - taking you to the beautiful Old Town Centre.
Nearby attractions include La Rocca, the Tower of Apponale, the civic museum and Basilica di Sant Andrea.
Transfers
Bergamo International: 2 hours 30 min (167 km)
Offer updated 24/5/19 tsa-tf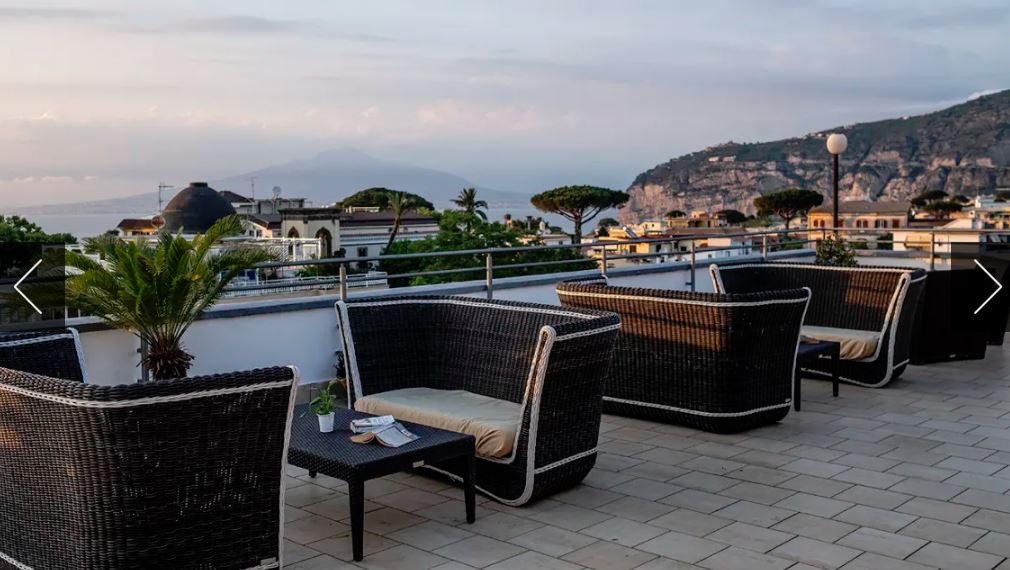 Sorrento Late Deals
7 nights

14 June £574pp
21 June £624pp
28 Jun £649pp
05/12/19/26 July £669pp
2/9/16/23/30 Aug £719pp
6/13 Sept £719
20 Sept £699

Includes:
Direct flights from Belfast
7 nights B&B at the Hotel La Pergola
Transfers
23Kgs Luggage allowance
This friendly hotel is renowned for its warm, personal service and high standards of local cuisine. It is an ideal choice for couples looking for charming accommodation with a relaxed ambience.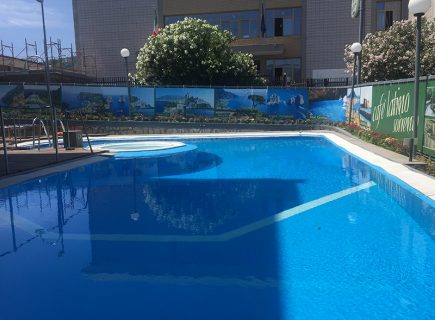 Located on a quiet side street between Sant' Agnello and Sorrento, this hotel is the perfect choice for those who like peace and relaxation of a tucked away hotel, but are never too far away from the hustle and bustle of the resort's centre. Sorrento is a beautiful 20 minute walk away, where there are restaurants, bars, shops and many delightful and historic sites to discover. The beach is also only a 5 minute walk from the hotel and if you want to venture further afield to visit some of the sites, including the magnificent Pompeii, the Sant'Agnello train station is just 2 minutes away.
The hotel swimming pool provides a nice area to relax and take a dip when the hot Italian sun gets too much. The poolside bar provides snacks and drinks throughout the day so if you feel too relaxed to leave, you don't have to. The rooftop terrace, complete with free sunbeds, also provides a nice quiet area to lounge and enjoy feeling the sun on your skin.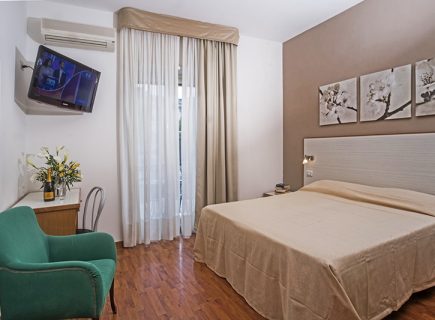 Bedrooms are comfortable and have en suite shower and wc, satellite TV, a telephone and air-conditioning. Rooms located on the first and second floor feature beautiful balconies with a view of the citrus trees and garden below.
Location
This hotel is in a great location for people who want to enjoy a quiet and peaceful stay but it is also has the benefit of being within reach of the bustling hub of the gorgeous Sorrento.
It is a beautiful and relatively flat 20 minute walk or if that sounds like too much work in the Italian heat, you can take a 5 minute bus ride to the centre of Sorrento. There is also a taxi rank close by and a scheduled shuttle bus which goes to Sorrento centre, so it's easy to get out and about.
Transfers
Naples: 1 hours 30 min (55 km) 028 90644996
offer updated 07/6/19 tsa-tf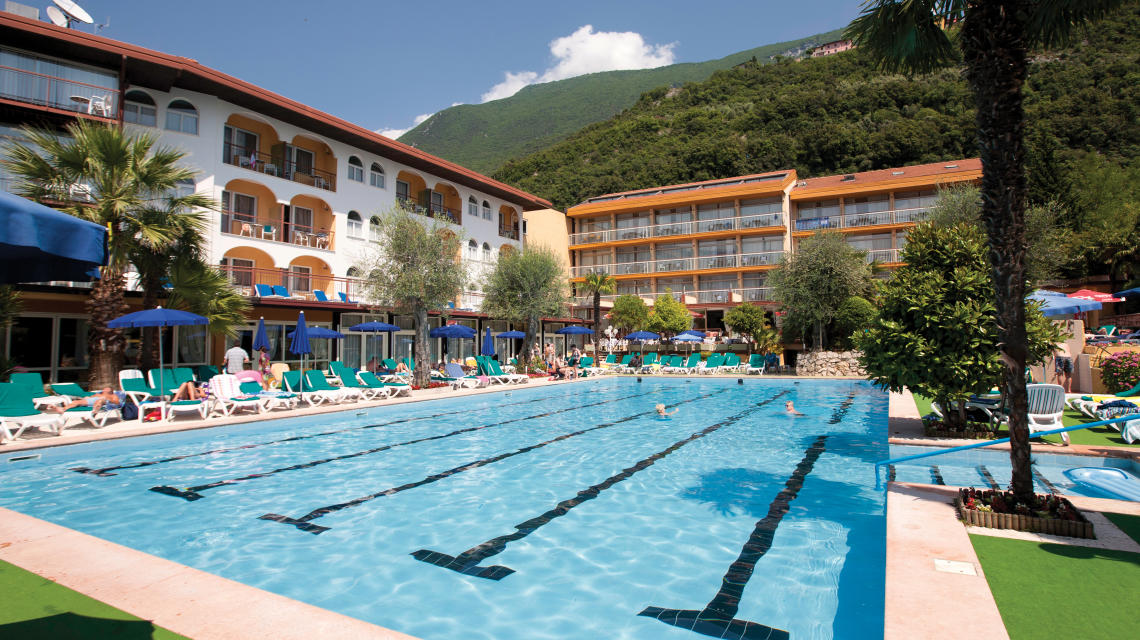 Lake Garda
4* Majestic Palace Hotel, Malcesine
7 Nights Half Board, from only £894pp
flying from Belfast Intl
2019 Departures now on sale:
15 Jun £944,
29 Jun £1071
06 Jul £1054, 13 Jul £1144, 27 July £1051,
03 Aug £1122, 17 Aug £985, 24 Aug £918,
31 Aug £914, 07 Sept £944, 14 Sept £931 21 Sept £894
Per Adult price is based on 2 sharing
Includes
Direct flights from Belfast Intl to Bergamo.
20kgs Baggage allowance
Coach Transfers
7 night at the Majestic Palace, Malcesine
Half Board PLUS, 4 lunches and free drinks with evening meals, see below.
This modern hotel comes highly recommended by previous guests due to its high standards of service, great leisure amenities and beautiful setting in the midst of a picturesque olive grove.
There are fantastic facilities on offer for guests in the Hotel Majestic Palace and particularly for those with kids. Four swimming pools, a tennis court, a gym, a playground, mini-golf and a volleyball court ensure that no matter what your age, you won't be bored here. The outdoor pools are surrounded by sun loungers and parasols providing the perfect resting spot for guests who just love to chill out in the sunshine.
The hotel's restaurant provides an array of superb Italian and international dishes for guests to try. Enjoy a fantastic continental breakfast buffet each morning, as well as a diverse and delicious range of foods at the hotel's dinner buffet each evening. Drinks, including beer, wine and soft drinks are included and a complimentary buffet lunch is served to guests four times a week.
The modern rooms in this hotel are spacious, airy and bright and each feature a private balcony allowing you to take in the awesome surrounding views.
Just over a ten minute walk away, you will find the cable cars that take you up to the top of Monte Baldo providing magnificent views that are not be missed. Enjoy the beautiful walk to the centre of Malcesine, where cobbled streets and quaint cafés can be found. Too tired to walk? You can also opt for the minibus service, which runs, by the hour, from the hotel to the centre.
Location
This hotel is a 15 minute walk from the centre of Malcesine and only 20 minutes from the lake. A bus service runs from the hotel to the resort centre (small local charge).
Transfers
Bergamo International: 2 hours (137 km)
Offer updates 07/6/19 tsa-tf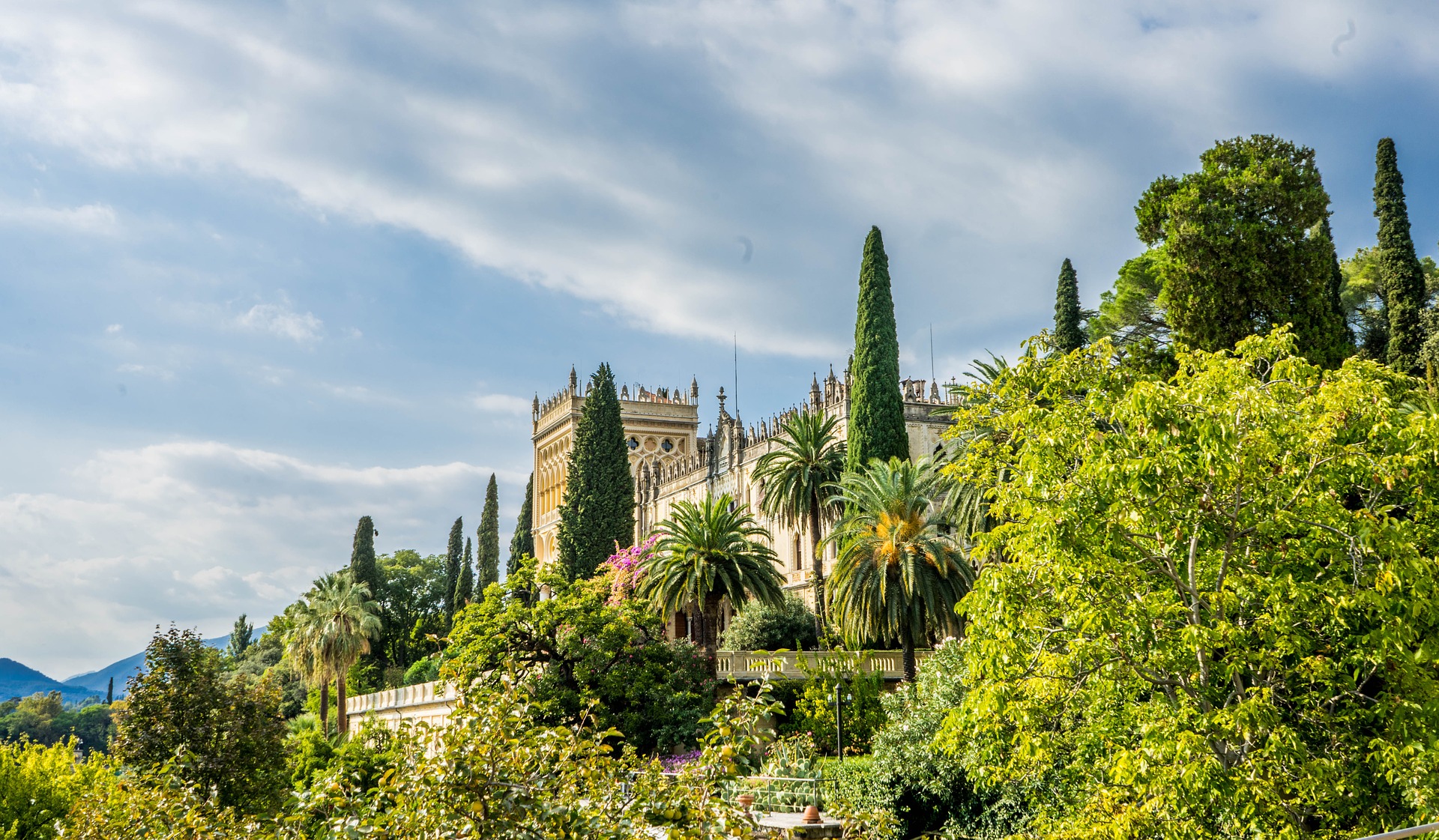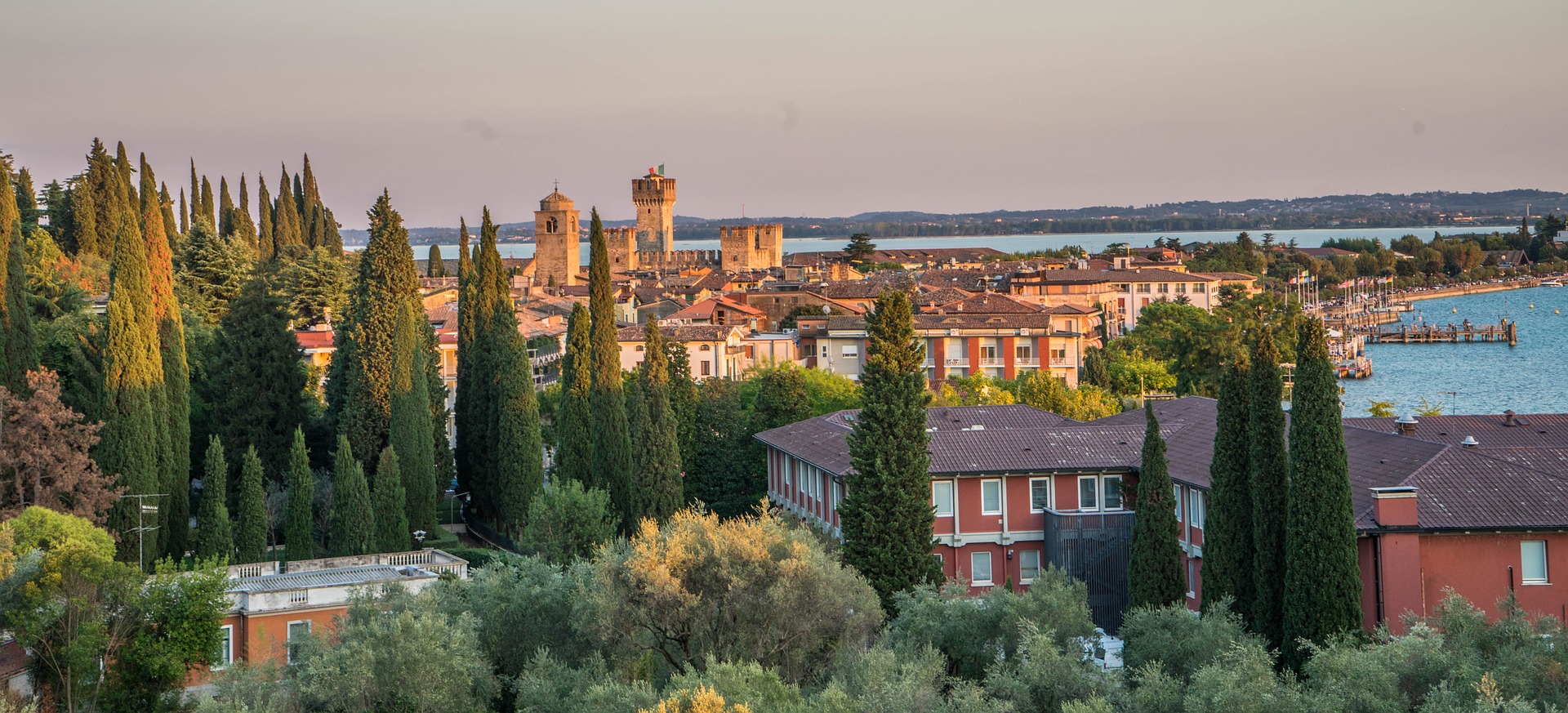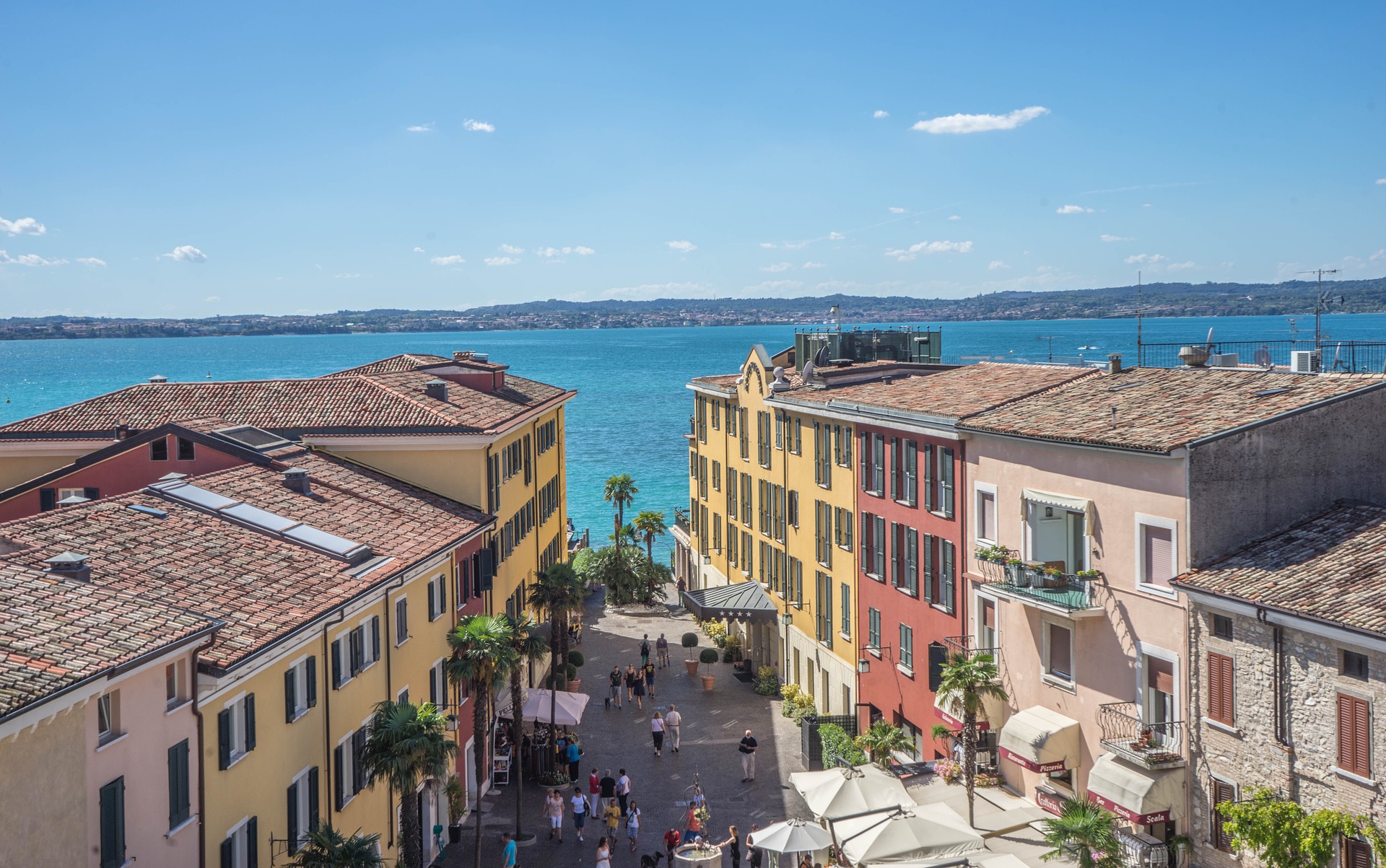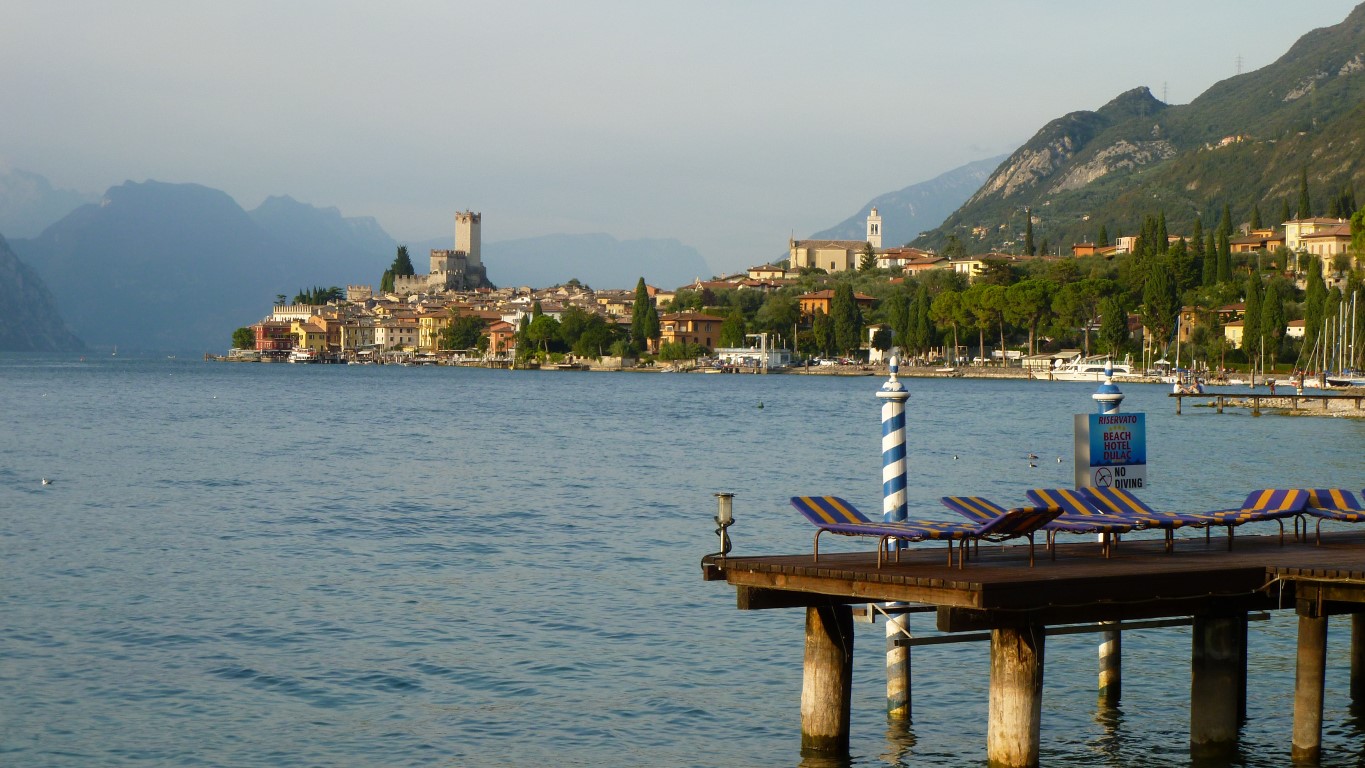 Malcesine
© Rosetta Travel. All offers subject to availability. We act as agents for ATOL protected operators. All UK originating air packages are booked with ATOL protected operators and are subject to the tour operators terms and conditions. For your financial protection, we are ABTA bonded (license No 52626)