Blue Danube River Cruise 2023
7 nights from £1519pp💥
Departures from Dublin airport, April to October 2023
Highlights include....
⭐️Seven nights on board in your choice of luxury cabin or suite, with river views
⭐️Seven visits and tours including guided tours in Vienna, Salzburg or Linz, Dürnstein, Budapest and Bratislava; and visits to Esztergom Basilica, and Melk Abbey
⭐️All meals on board from dinner on your day of arrival through to breakfast on your day of departure, including a welcome dinner and the Captain's Dinner
⭐️A packed lunch during the full day trip to Salzburg
⭐️Complimentary on-board tea and coffee and Wi-fi
DATES FOR 2023
06th April, £1519pp
21ST April, £1729pp
04th may, £1939pp
18th May, £2039pp
13th June, £2249pp
07th July, £2039pp
27th July, £1939pp
10th August, £1939pp
25th August, £2149pp
14th September, £2359pp
25th September, £2249pp
12th Ocober, £1829pp


DEPOSIT TO BOOK £200PP
Soak up all that Europe's most cultured river has to offer, with its wealth of grand baroque architecture, medieval cities, picture perfect towns and the sights that inspired Strauss and Mozart. Stepping aboard you will appreciate the superb surroundings of your floating luxury hotel for the next seven nights with spacious and well-appointed cabins or suites, private bathrooms and meticulously prepared fine cuisine.
From Budapest, we slip our moorings and head on our journey north to Esztergom spending the morning exploring its historic centre, which once was Hungary's capital, before continuing westwards to the beautiful old town of Bratislava, the capital of Slovakia. Navigating through Lower Austria we then reach the romantic town of Dürnstein, where Richard the Lionheart was imprisoned, having been shipwrecked on his return from the crusades. After we visit the remarkable monastery in Melk, with its 200m long Emperor's Gallery, lined with portraits of Austrian emperors.
Soon we arrive in Linz where you have the opportunity to discover its baroque old town on a guided tour. Alternatively, take the short drive to Salzburg and enjoy a guided tour of the old town, seeing the imposing Hohensalzburg fortress, towering over the city and the birthplace and residence of Mozart, Salzburg's most famous citizen. On our way back eastwards we will reach classical Vienna, home of Strauss and many great composers. This city offers up so much wonderful architecture as well as a host of other things to see including the Spanish riding school.
Finally, cruising into Hungary, we arrive back in imperial Budapest, straddling the picturesque Danube. After a guided tour of this palatial city we spend the evening on board, where the Captain hosts another spectacular dinner, an excellent finale to this most exceptional and relaxing cruise.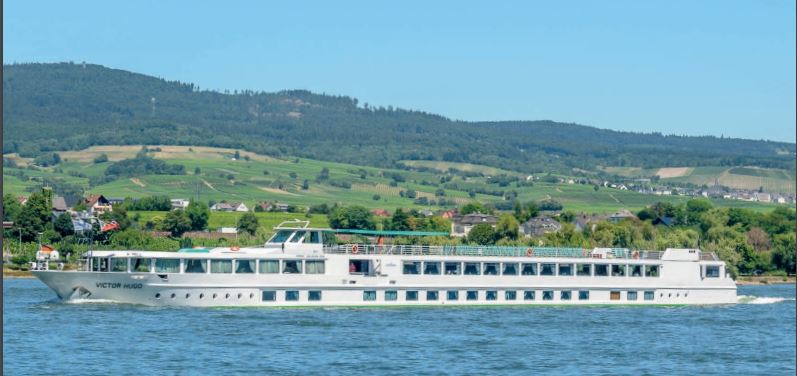 © Rosetta Travel. All offers subject to availability. We act as agents for ATOL protected operators. All UK originating air packages are booked with ATOL protected operators and are subject to the tour operators terms and conditions. For your financial protection, we are ABTA bonded (license No 52626)